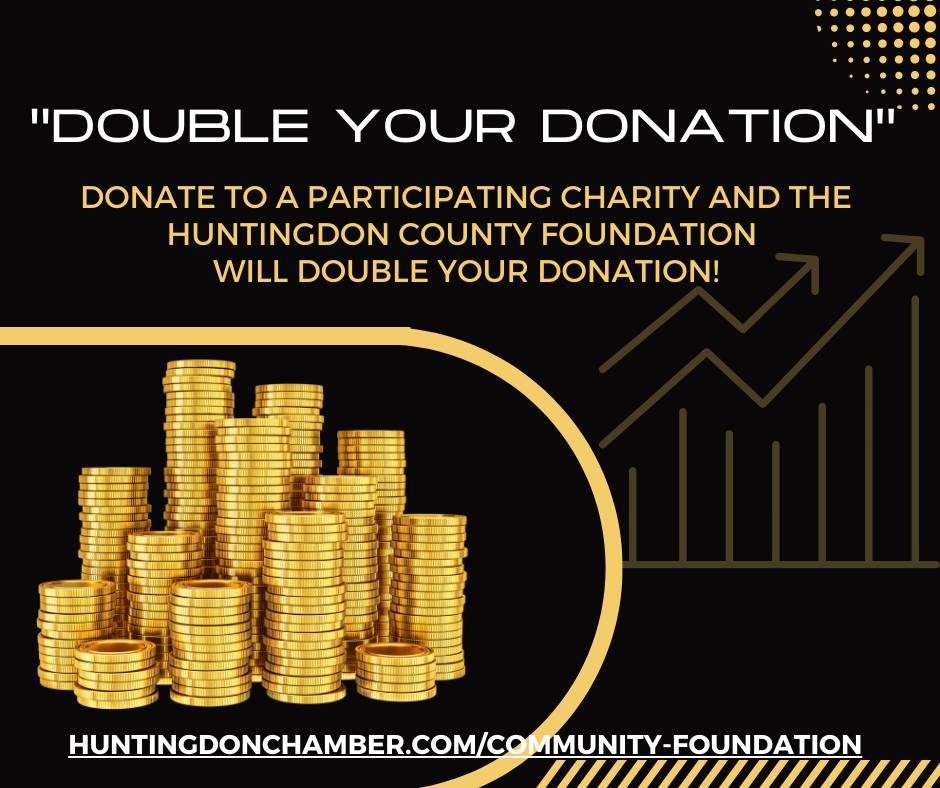 The Huntingdon County Foundation (HCF) has announced their "Double Your Donation" 2023 Campaign! The campaign will run through May 1 to July 15, 2023. 
The Huntingdon County United Way is excited to announce that we are one of the nine non-profits that were selected to benefit from this program! 
HCF will "match" your donation to one of the enrolled local non-profit charities. You're invited to make a donation of at least $25 to the Huntingdon County Foundation (by check or donate online at Community Foundation - Huntingdon County Chamber of Commerce (huntingdonchamber.com) and be sure to indicate your preferred charity. At the end of the campaign, your donation will be forwarded to that charity along with the matching funds from HCF. 
Click here to download the donor form to mail with your check to HCF.