Full List of 2023 Events - Save the Date! 
Paint Party - January 26, 2023
Jeans & Teams Day - February 10, 2023
Annual Celebration Dinner - April 13, 2023
BBQ Bonanza - May 19 & 20, 2023 (to benefit Huntingdon County United Way & Huntingdon County PRIDE)
Charity Masters Golf Tournament - May 24, 2023
Day of Caring - September 20, 2023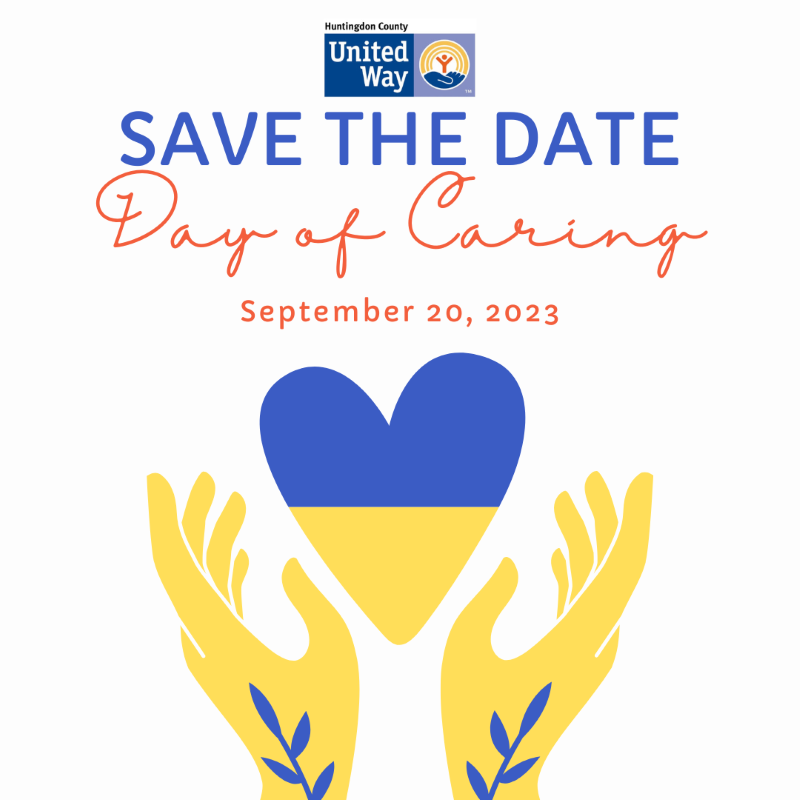 Please join us for our Annual Day of Caring on September 20th to help kick-off our 2023-2024 Campaign!
Why We Love Day of Caring:
It involves the employees who donate through their employers with area charities and residents in need.
It helps raise awareness of our community needs.
It allows donors to see first-hand where their money is going.
How the Day Works:
We invite our local community agencies, non-profits and residents to identify needs to HCUW.
Companies, organizations and individuals then form groups and sign-up to volunteer through HCUW.
HCUW pairs projects with volunteer groups (projects can include painting, yard work, cleaning public trails/parks, etc.)
Volunteers spend September 20th working on-site for the projects that have been requested. 
Click here to be a sponsor of this event. 
Click here to a volunteer for the day.
Click here to request a project to be completed by volunteers.  
---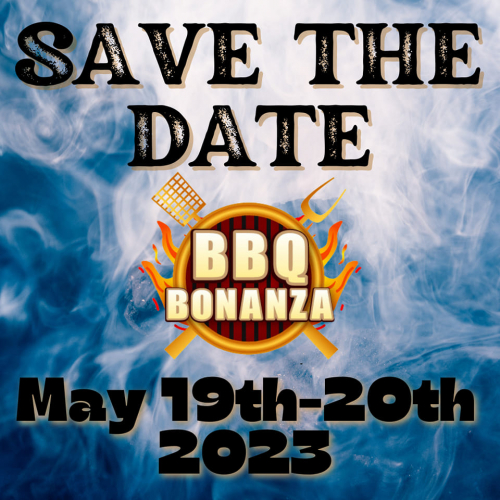 *The BBQ Bonanza event is hosted by a non-profit organization/committee to benefit the Huntingdon County United Way and Huntingdon County PRIDE. 
Please CLICK HERE for the latest information on the BBQ Bonanza.
---
Huntingdon County United Way Annual Charity Masters Golf Tournament
Click here for Sponsorship information.
Click here for Golfer information.
---
Annual Celebration Dinner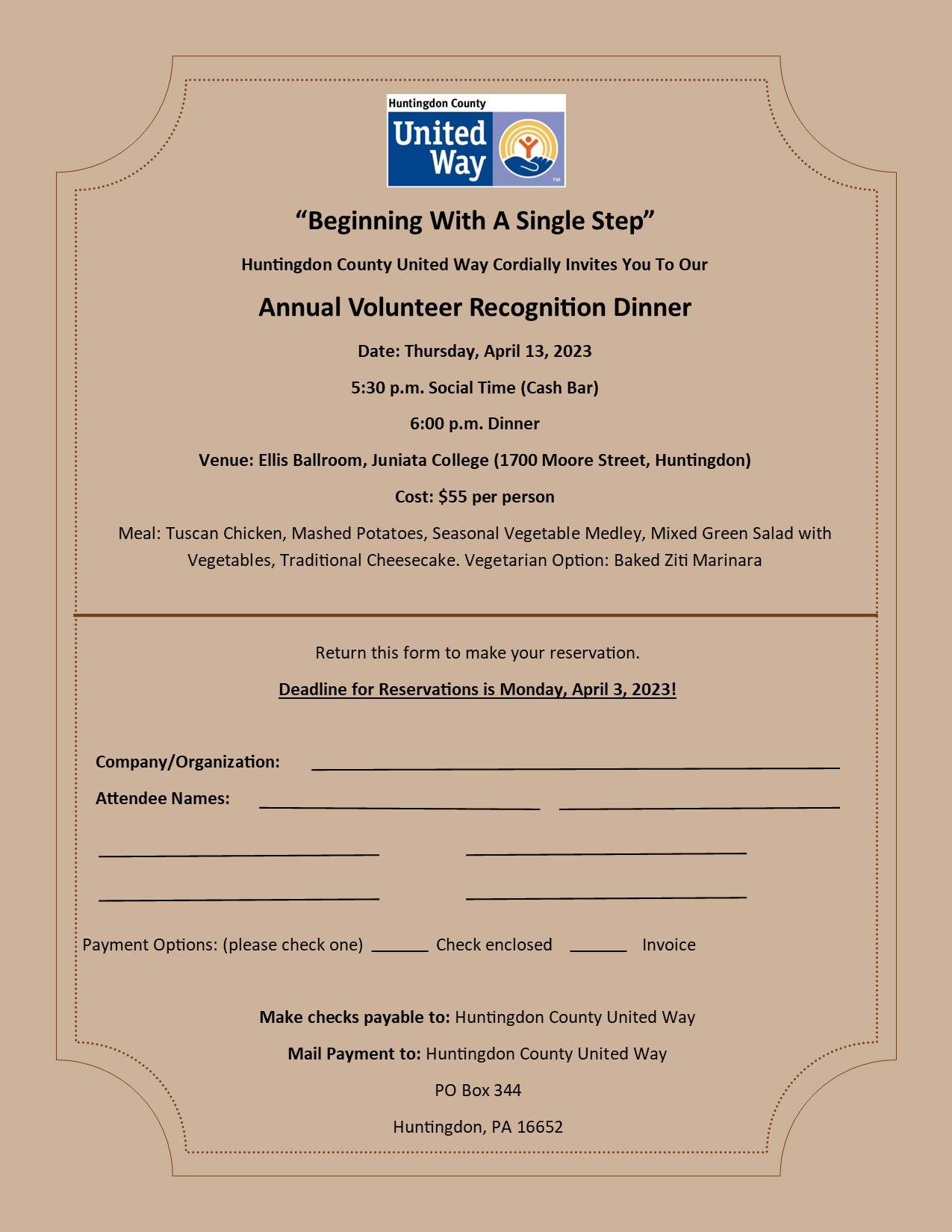 You're cordially invited to join us on Thursday, April 13 in the Ellis Ballroom at Juniata College. We are excited to celebrate our accomplishments and share our goals for the upcoming year. To RSVP, please click here. 
---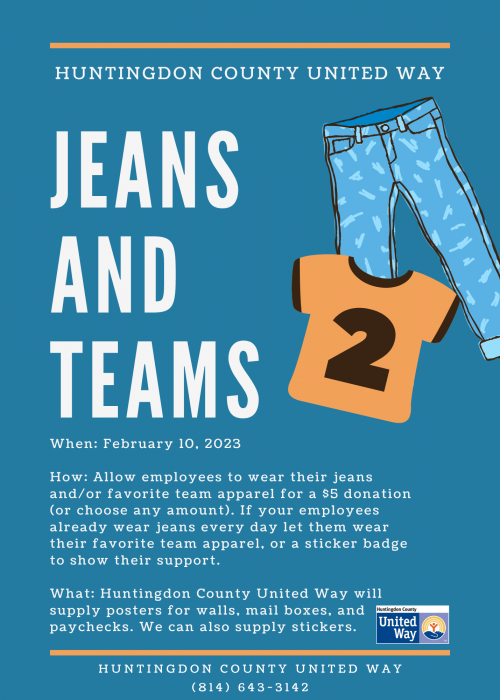 If you're a business who is interested in participating, please contact MacKenzie Huntsman at mhuntsman@huntingdonuw.org or 814-643-3142. 
---